How to Develop Finger Memory for
Guitar Chords
To play your favourite songs, you need to know your guitar chords. But when you learn a new chord, it can often take quite a while before you are able to train your fingers to land simultaneously on the right notes.

Here is an accelerated learning technique you can use to start learning chord fingerings fast.
When a chord requires that you use four fingers, the natural tendency is to place your fingers on the fretboard one-by-one. This means that four separate fingering steps are required for you to play the chord.

Instead of that, try placing your fingers on the correct frets in pairs. Choose the pair of fingers that seem to be most logical in terms of proximity, and then add the remaining pair of fingers.

Letís look at doing this with a G major chord.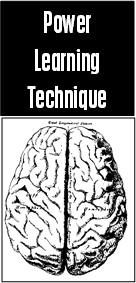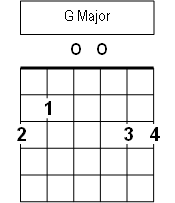 First practice placing fingers one and two on the appropriate frets.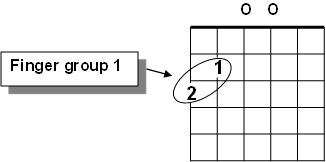 Your goal is to place both of these fingers on the fretboard simultaneously. So you start by placing finger one and then two. Once you can accurately place these two fingers and get clear notes, work on decreasing the time interval between finger placement.

In other words, work on getting it so that you can place your first and second fingers on the fretboard almost simultaneously. With a little work, youíll find that you are able to get both fingers to land simultaneously.

Now repeat the process using only fingers three and four.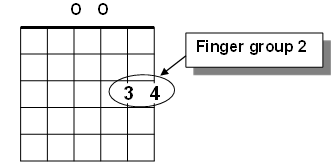 Once you can get these two fingers placed on the fretboard simultaneously, or close to simultaneously, you can then combine finger groups.

Now you place fingers one and two on the fretboard. Then, as fast as accurately possible, place fingers three and four on the appropriate strings. Now you are at the point where you really only need two fingering steps to play the chord. You place fingers one and two together as a group and then fingers three and four as the second group.

Once you can do this, your goal is to decrease the time between placing finger group one, and finger group two.

With this technique, instead of placing your fingers one-by-one onto the fretboard, you work on training your fingers so they work in groups. You place your fingers onto the fretboard first as group 1 and then close behind, follow with group 2. Then you work on decreasing the time between placing groups 1 and 2 onto the fretboard. With a bit of practice you will be able to place all four fingers simultaneously onto the fretboard and presto you are playing the chord!

The above lesson has been excerpted from The EDGE: CORE Beginner Guitar Lessons Volume 1.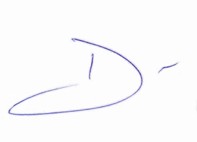 Don J. MacLean is one of the world's leading authorities on accelerated learning systems for guitar-with students using his methods in

Products
Support



© Copyright 2012 Don J. MacLean. All Rights Reserved.